cPanel

Web Hosting

Ideal for a small business, this is the most affordable web hosting solution available costing as little as $2.95/month. Your website is stored alongside many others within the same server. We will help you to set everything up and takes care of server maintenance, allowing you to focus solely on your site. Find a great deal and more information about our Hosting Solutions by viewing our plans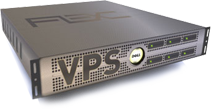 Despite its low price, our Hosting Solutions are a perfectly acceptable solution that affordably meets the requirements of most without needing to compromise on quality. Our hosting is based on open-source software and is the most popular type of hosting on the Internet. It supports a wide range of websites, from the most basic HTML sites to full-featured dynamic applications like Wordpress, ZenCart, Magento and Joomla. Our hosting architecture ensures high performance and superior uptime for your websites from anywhere around the world!
| | |
| --- | --- |
| Reliability - look for 99.99% uptime | Free email account |
| Free setup | Simple to use website builder |
| 24/7 technical support | commerce shopping carts |
| One-click software installers | User-friendly control panel |
Our number one priority for our shared web hosting plans is to provide the quality service our customers expect, at the lowest prices possible. We are proud to say that we have mastered it. Go ahead and compare us to some of the leading providers in the world and you will soon realize that choosing us is the advantage of working with the best.
Pick your hosting solution today