Windows Plesk

Hosting

Windows Plesk Hosting offers the power and flexibility of Parallels Plesk Panel, IIS (Internet Information Services), Microsoft SQL Server 2008 R2, and a wide variety of other hosting features such as ASP and ASP.Net for a low price.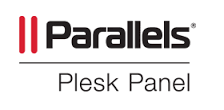 Backed by Webline Services award winning support and the highly extensible Windows Server 2008 R2, the Personal and Enterprise Windows web hosting packages allow customers with specific technical needs to get the most out of their Windows hosting accounts for the least amount of money.
| | |
| --- | --- |
| Latest Plesk Control Panel | Website Statistics: AWStats, Webalizer, Raw Log Manager |
| Applications: Instant Shopping Carts, Blogs, Portals, Forums | Password Protected Directories and Custom Error Pages |
| Web Based File Manager, Hotlink Protection, Redirect URL Web Hosting Features | Password Protected Directories |
| FREE Sitebuilding Tools | 24/7 top Customer Care |
Our number one priority for our shared web hosting plans is to provide the quality service our customers expect, at the lowest prices possible. We are proud to say that we have mastered it. Go ahead and compare us to some of the leading providers in the world and you will soon realize that choosing us is the advantage of working with the best.
Pick your Plesk hosting solution today